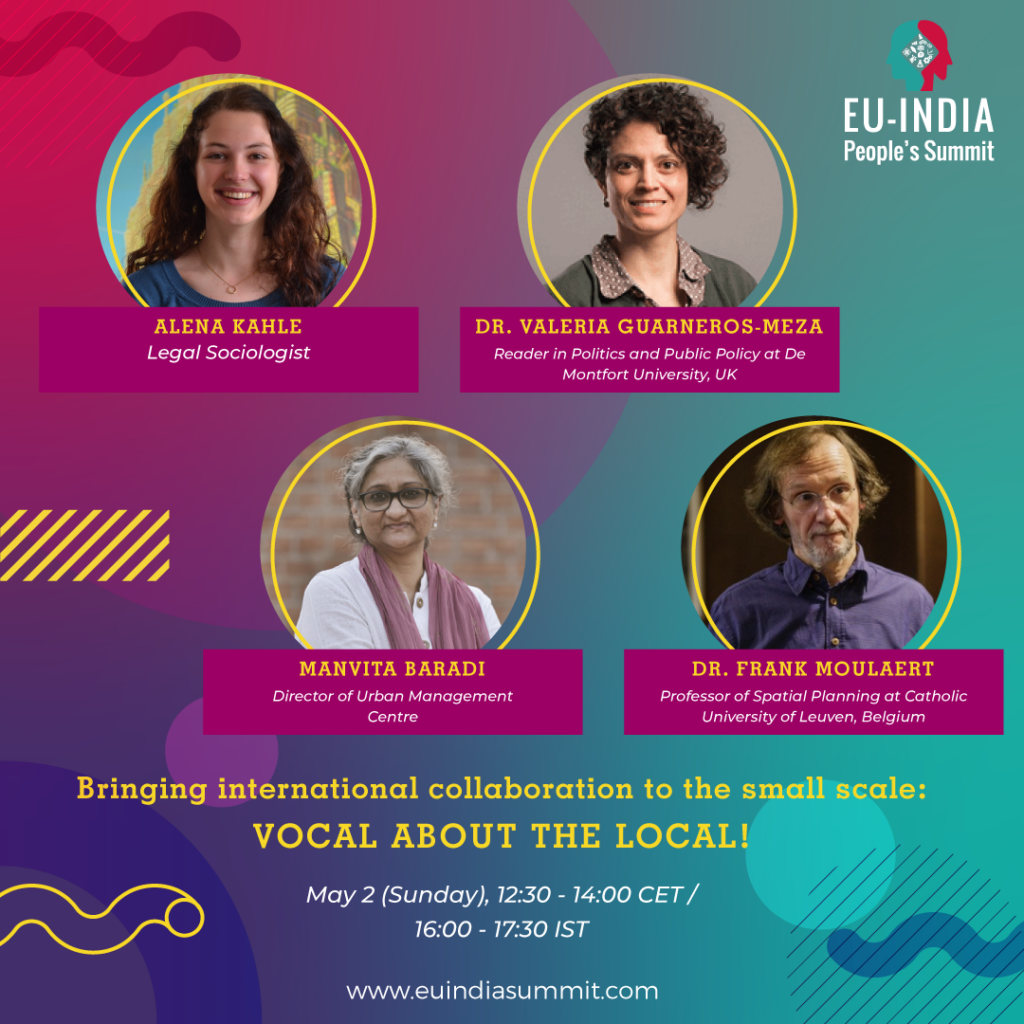 Bringing international collaboration to the small scale: Vocal about the Local!
Local governments make cities resilient to climate change, guarantee access to water for all, and put in place infrastructure. Through international collaboration, they receive high-tech resources and innovation – but is this actually what is needed? In a Roundtable discussion, Manvita Baradi, Dr Valeria Guarneros-Meza, Dr Frank Moulaert and Alena Kahle deconstruct the role of expensive technology and talk about participatory planning and democratic accountability.
May 2 (Sunday), 12.30-14.00 CET / 16.00-17.30 IST
Energy Security
The EU and India's Strategic Partnership Agreement is concerned about the transition to renewable energies and focuses on ensuring coverage to all households. But when solar energy is only supplied during the day, how to strike a balance between quantity and quality? How can a remote village become energy independent with solar, wind, and other forms of renewable resources? Find out more when Dr. Victor Mukherjee talks to Dr. Sukumar Mishra, Dr. Tapas Kumar Saha, Dr. Sanjeevikumar Padmanaban and Dr. Rahul Walawalkar on the future of India's energy transition.
May 2 (Sunday), 14.30 – 16.00 CET / 18.00 – 19.30 IST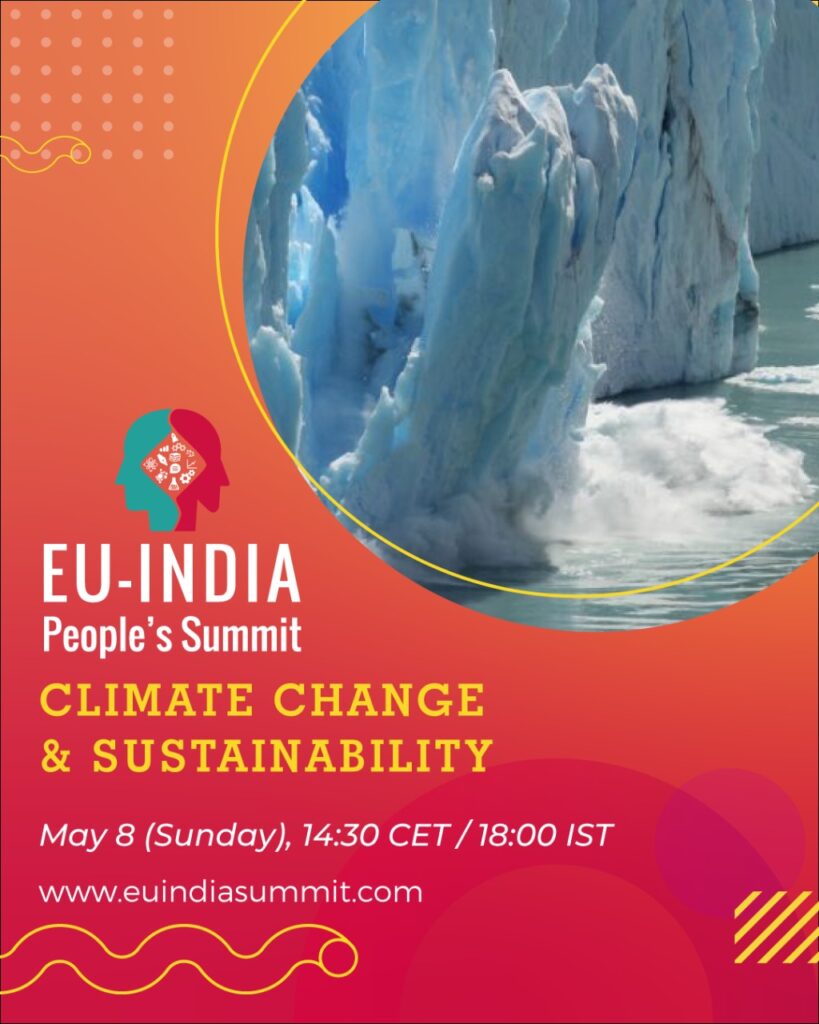 Climate change and sustainability
May 8 (Saturday), 14.30 CET / 18.00 IST