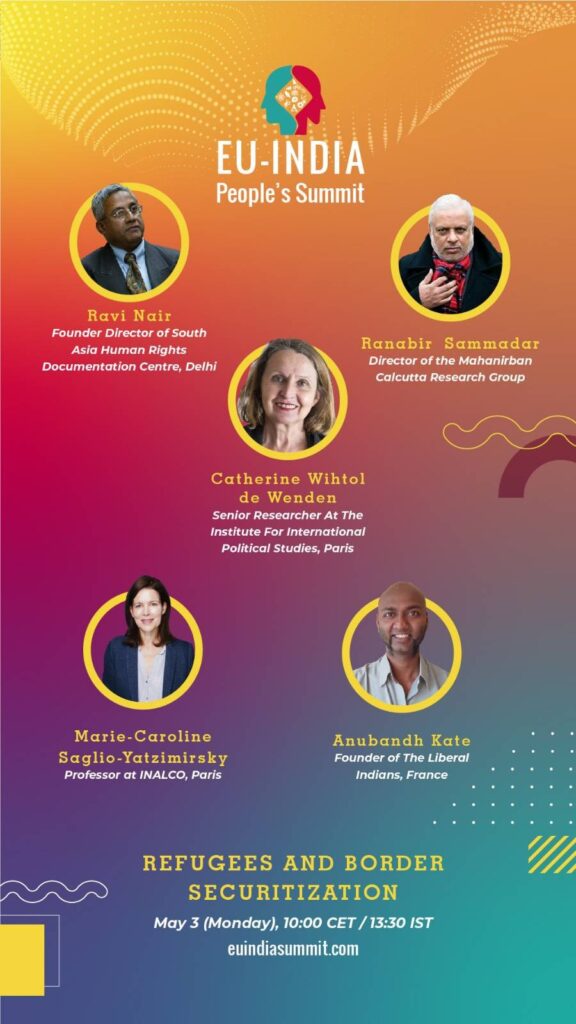 Refugees and Border Securitization
May 3 (Monday), 10.00 – 12.00 CET/ 13.30 – 15.30 IST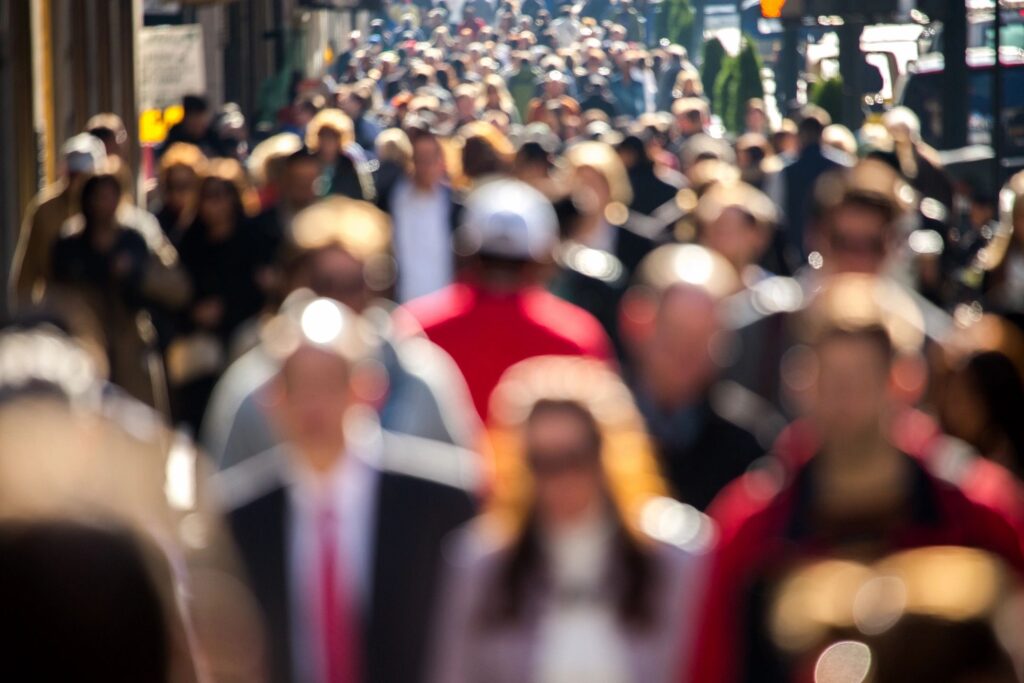 Transnationalism and Solidarity
In this panel, Amb Dr. Malay Mishra, Dr. Bedabrata Pain and Shawintala Banwarie will discuss the need for Transnational activism in building inter-diasporic solidarity through, inter alia, network building. The panelists will also discuss the relation between Nationalism and Transnationalism, and what precursors need to be met for true Transnational camaraderie. We will end with a review of what Transnational Solidarity is supposed to look like today and what can we do to build transnational/internationalist movements. Dr. Nidhi Trehan, a political sociologist and  Senior Research Fellow at CEU-Budapest will moderate the panel.
May 3 (Monday), 15.30 – 17.00 CET/ 19.00 – 20.30 IST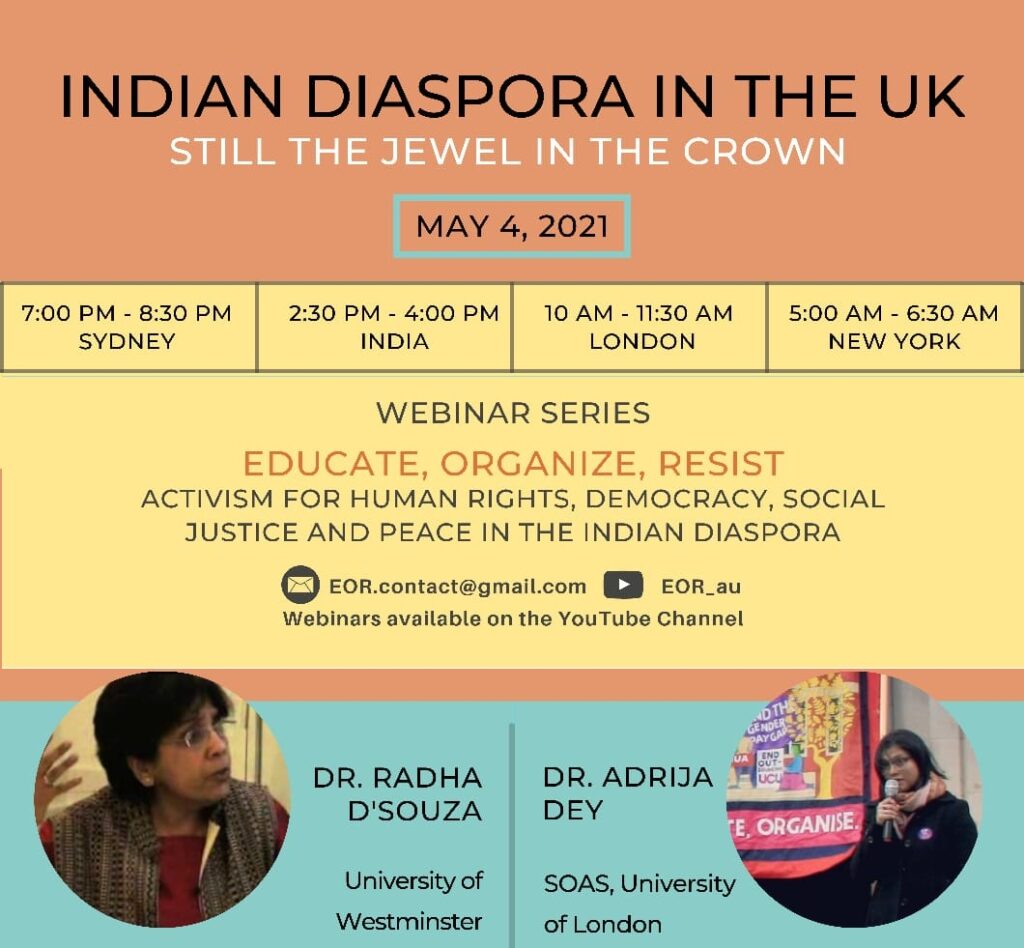 Partner Event: Indian Diaspora in the UK – Still the Jewel in the Crown
In this partner event, Dr Radha D'Souza and Dr Adrija Dey cover organising strategies adopted by groups to create a voice of dissent against the rise of neoliberal authoritarianism in the UK and India in contemporary times.
May 4 (Tuesday), 10-11.30 BST / 11-12.30 CET / 14.30-16 IST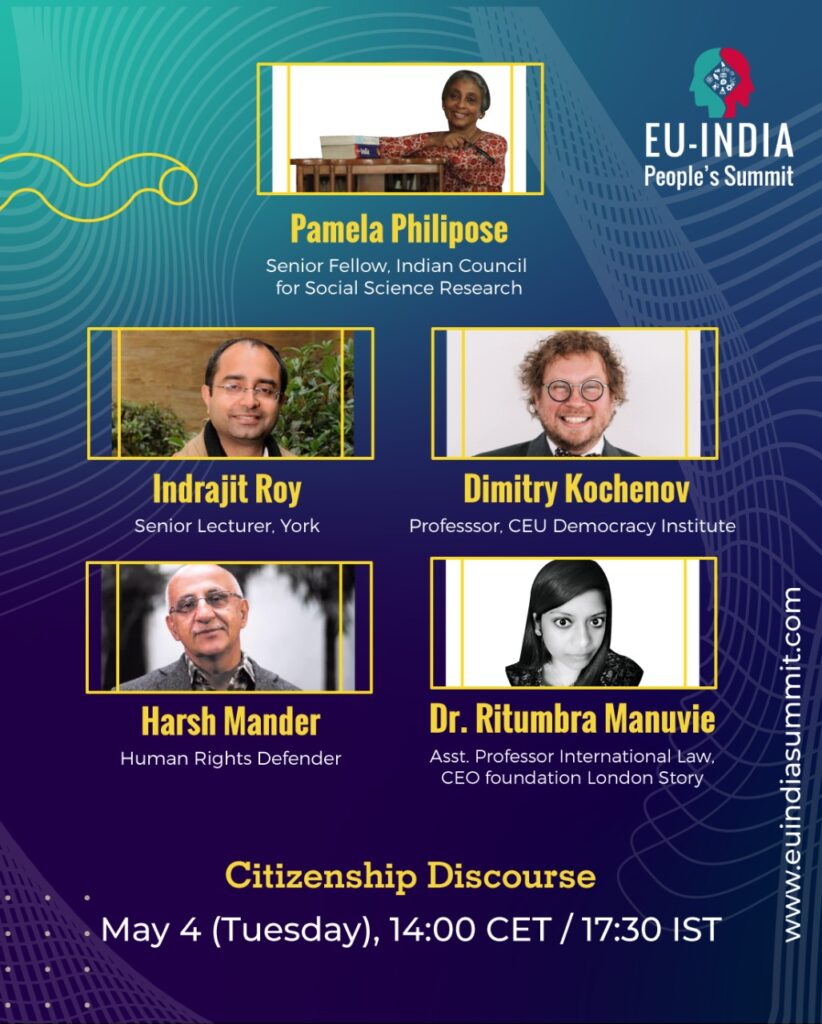 Citizenship Discourse
Citizenship is an act of exclusion, nations have used it throughout human history to exclude groups of people on the basis of identity, race and religion. In recent years we have witnessed the use of laws to create exclusions in the largest democracy of the world. Systematic exclusion by use of legal instruments has not only created a protracted statelessness situation, but it has also left open questions about the politics and nature of a welfare state. In this panel, Indrajit Roy and Ritumbra Manuvie engage in conversation with Professor Dimitry Kochnov, Activist Harsh Mander, and Journalist Pamela Philipose, on the nature of and politics of citizenship and its influence on the creation of welfare states during an era of transnational harms.
May 4 (Tuesday), 14.00 – 15.30 CET / 17.30 – 19.00 IST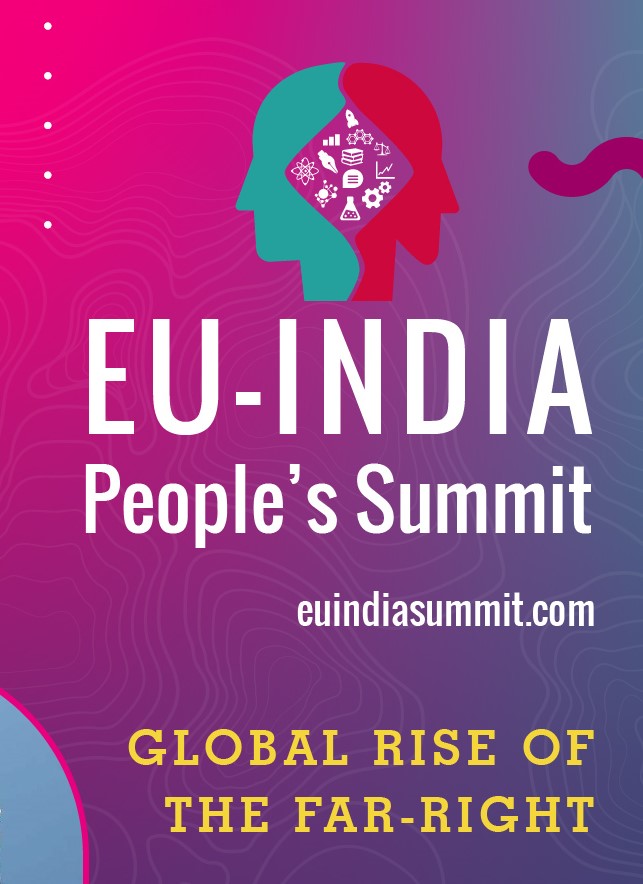 Global Rise of the Far-Right
May 5 (Wedn.), 14.30 – 16.00 CET / 18.00 – 19.30 IST.
Populism & Nationalism
May 6 (Thursday), 15.00 – 17.00 CET/ 18.30 – 20.30 IST
Why do some people support fascism? Understanding the psychology of support for the politics of hate.
Dr Abhay Shukla has worked on public health issues for 35 years, and in recent years has been particularly concerned about the spread of hate and bigotry. His lecture will attempt to explain why people are drawn to neofascism, and uses Hindutva as a case study. A Partner Event by Peace Vigil.
May 8 (Saturday), 17.00 CET/ 20.30 IST